Help to improve young people's lives today through supporting the ongoing work of Future Skills Training.
Donate Online

Your donation is really important to us and will enable us to impact the lives of children and young people at risk, empowering them to live fulfilling lives.
Giving Regularly
Monthly donations allow us to plan ahead and support more children and young people in the long term. If you wish to give regularly by Standing Order, please print off and complete the Standing Order form and return to the Future Skills office or use Virgin Money.
How Your Money Will Help
Where Does Your Money Go
An average donation will be divided throughout Future Skills as below: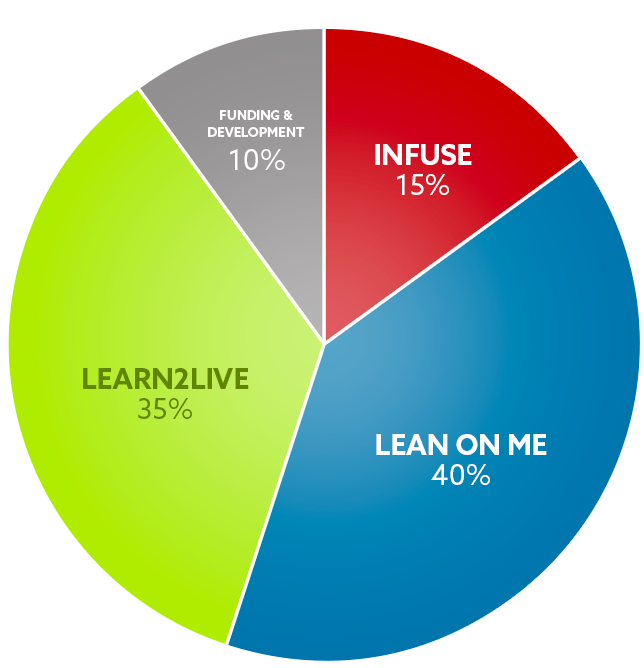 "Phil, Sarah and the rest of the Future Skills Training group, what can I say except thank you for everything you have done for me. Believing in me and pushing me to do something worthwhile and make something of myself. Thank you all"
James - 16